I received this book from:
PUMP UP YOUR BOOK ONLINE BOOK PUBLICITY

"We take books to the virtual level!"
www.pumpupyourbook.com
This book by Hugh Aaron really gives any reader with any amount of time to read just about the perfect selection of stories to choose from! From the moment I peeked into the cover of this book until the last time I looked into it I was amazed at how quickly I could get through a story but not be left wondering. Sometimes you get a book of short stories and you read them and you get the feeling constantly that the author has left something out. This is not the case at all with "Stories from a Lifetime". The snip-its of life that are shared in this tome are ones that leave you with thoughts of what the writer might say next. You can read as much or as little and come away feeling that you read a good story. Take example the story in book entitled, "Betrayed" it is the story of only a couple of pages that shares a moment in time that we all share- quick infatuation and awe. It is the time in a single persons' life when you see someone that touches your soul-- that is until you see the person they are with and the two walk away together happily... at least if they seem unhappy it is not a total let down! Hahaa!
I really enjoyed this collection of memories from Hugh Aaron. A job well done! I give this book a 9.50 out of 10. I really encourage you to pick up this book.
You can see this and other reviews of mine on Amazon.com here:
Reviews by me
About Hugh Aaron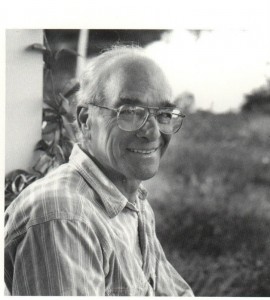 Hugh Aaron
, a native of Worcester, Massachusetts, received a Liberal Arts degree in the Humanities at The University of Chicago. For three years as a Seabee he served in the South Pacific during WWII. He was CEO of his own plastics manufacturing business for 20 years before selling it to write full time. Several of his short stories have been published in national magazines and 18 of his essays on business management have appeared in The Wall Street Journal. He is the author of
Business Not as Usual: How to Win Managing a Company through Hard and Easy Times
. Currently he's writing and producing plays.
His latest book is a short story collection,
Stories From a Lifetime
.
You can visit his website at
www.stonespointbooks.com
or his blog at
www.businesswisdom.blogspot.com
.